Baby's first rally
Theo came with us to yesterday's rally to save the North Shore Birth Center. Tyler kept him snuggled under his jacket the whole time, in a baby sling, while I scurried around,
talking with media
and leading the crowds.
Here's a shot of me saying something (apparently amusing?) into the megaphone: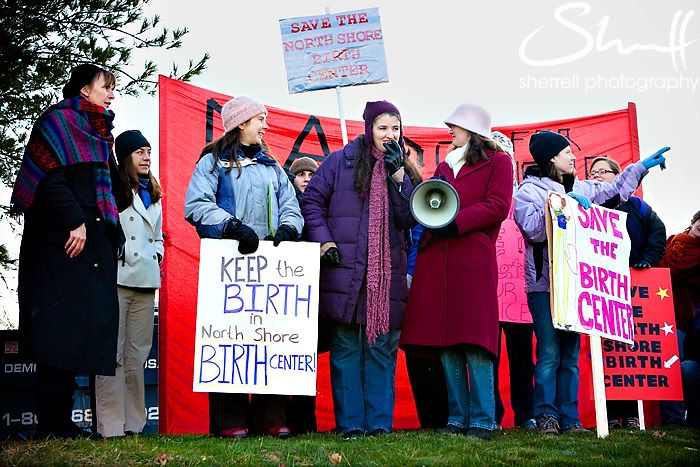 (Click on the above photo to visit the blog of Tabitha Sherrell, the wonderful photographer who documented the rally.)
Here's a group snapshot of the protesters who were still there at the end of the morning:
Say, what's that light blue thing in Tyler's jacket? Let's have a closer look:
Why, it's a blue baby hat. Theo's in there!